Volunteer fundraisers are true ambassadors for World Action Fund, raising funds for a cause and reaching out to tell others over 1 billion people are vulnerable and poor to health complications and poverty
25 best fundraising ideas
Fundraising is an exciting way to use your skills, talents and expertise, while raising money to support a cause.
Whether on your own or with a group of friends, hosting your own fundraising event for Women's Crisis Services is a great way to help us help abused women and children. From a family fun day to a black tie dinner – there are lots of ways to get people together to help raise money for World Action Fund
We provide you with any support you need – including a dedicated fundraising contact, and materials like event posters, donation forms, our logo, and a script to read at your fundraising event.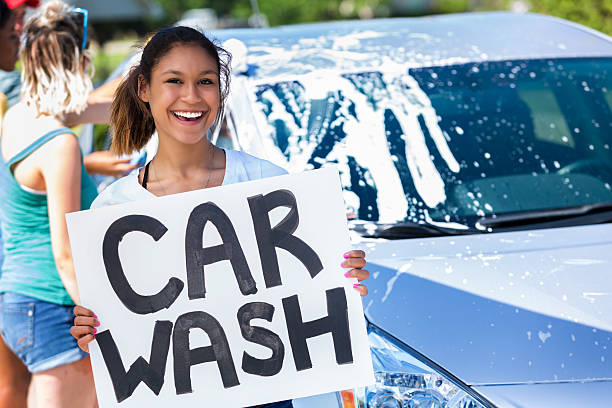 What is a third-party fundraiser and why should I host one?
A third-party fundraising event is when a business, organization, community group, school or individual hosts an event or program to benefit WAF's services. It is planned and executed independently of WAF.World Action Fund is funded partly by local donations. In order to help abused women, children and, refugees and emergencies, we need your help. It is as simple as that.
I want to organize a fundraiser for World Action Fund but I'm not sure what to do.
Listed below are some ideas of the many ways that you can help raise funds and awareness for WAF. This list is by no means exhaustive. Let your creativity guide you!
Collect Donations: Set out collection canisters next to cash registers to encourage your customers to help you support World Action Fund
Create your own online fundraising page
Host a Benefit Concert
Host a bake sale
Host a car wash
Donate a percentage of your business profits
Designate World Action Fund as the beneficiary for your event: If your business or organization hosts an annual event that generates funds, consider donating a portion of the proceeds to Women's Crisis Services.
See more ideas below
Or join our VOLUNTEER page and fundraise
I want to host a fundraiser. What should I do next?
Click here to complete our application form.
If you have questions, please contact Peter Odama or email click here.
What will World Action Fund do to help with my fundraiser?
There are limits to how we can help, but here are some of the things we can offer:
A pop-up poster
Donation forms
Donation envelopes
Promotional brochure
An online fundraising page for your event
Issue tax receipts, subject to Canada Revenue Agency guidelines
A script that helps you describe the works we do and why folks should donate at your event
Promotion through our website, blog, Facebook and Twitter
A representative from World Action Fund to speak at your event
What can World Actin Fund not do for my event?
Fund or reimburse any event expenses
Provide donor or sponsor lists
Guarantee attendance of staff or volunteers at your event
Solicit individuals or companies to acquire donations or sponsorship for auctions or raffles
Apply for gaming licenses (e.g. bingos, raffles, liquor, insurance) for your event
Provide tax receipts for cash or in-kind goods that were not directly received by World Action Fund
What am I responsible for?
As the event sponsor, you are responsible for all details of the event, including:
Underwriting all of the related costs
Printing of all materials
Creating flyers to publicize the event
Working at the event
Insurance
Applicable lottery and gaming licenses
Fundraising Event Ideas
99total visits,1visits today